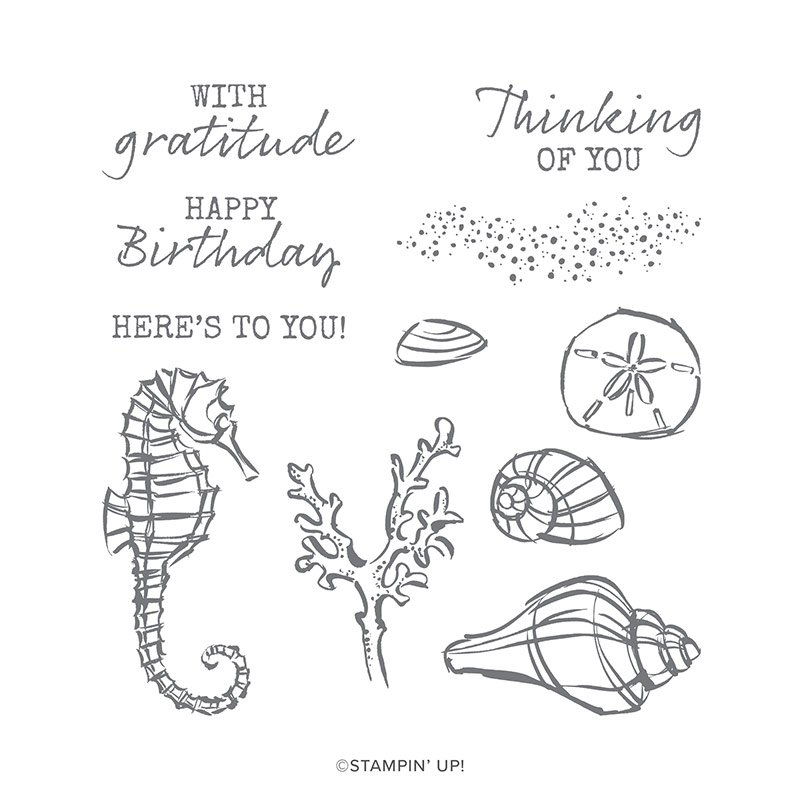 Mojo Monday's sketch this week was the inspiration for today's card. I also decided to play with my new stamps from Stampin Up...Seaside Notions!! I got these before Jordan's wedding but just have not had the time to play with them yet. This sketch seemed like the perfect
opportunity!!
You might see a lot of this twine over the next few days...we had a tone of it left over from the wedding decorations. Even thought they were cut and tided pieces, I
couldn't just throw them away!! So....be on the look out!!
3
Gifts
Challenge:
(
using Ann Voskamp's 1000 gifts daily prompts) 3 gifts of change: Empty nest...not all bad!! The
landscape...Hurricane Michael forever changed ours!! My attitude...getting rid of stinkin' thinkin'!!